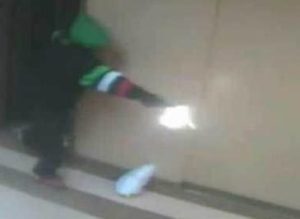 If you were born after 1963, then this is the best time ever for you to live (and stay alive) in Brooklyn. Quote of the day from the Brooklyn Message Boards:
"If you value not being murdered (and/or value others not being murdered), this is a comparatively great time to live in Brooklyn." – whynot_31 on "Mugged on Bergen St."
Here's why. Police Commissioner Kelly, speaking at a gun buyback event in Crown Heights, recently said that murders in Brooklyn are the lowest since 1963. In fact, the number of murders in Brooklyn was 195, the first time in nearly a half century that the rate fell below 200.
So what's happening? Fewer criminals? Or are the same number of criminals just killing fewer people? Or is everybody at home playing Skyrim?
The official explanation is "in part because of concerted efforts to get guns off the streets," said Kelly.
But here's an interesting observation – crime is moving upstate. "Check out the increasing murder rates in those towns. (Poughkeepsie, Kingston, Newburgh, to name a few)," cremate says.
Read more: Mugged on Bergen St. « Brooklynian | Brooklyn Blog and Message Boards.
Photo: from Police Arrest Djavan Perry For Andre Pitts Murder (Huffington Post). Last July, police arrested a man in Albany for a Brooklyn murder caught on video. Tipsters identified Djavan Perry as the killer.