THANK YOU BROOKLYN FOR COMING OUT YESTERDAY AND SHOWING THE WORLD THAT YOUR TOO ARE PART OF THE 99%
The world was engaged in mass protest yesterday and Brooklyn came through. Actions for yesterday have been in the works for at least a month, however, the success of Occupy Wall Street spurred the organization of worldwide "occupy" actions. Just like the young people inspired by the uprisings in Egypt, Tunisia, Greece and Spain, etc, countries around the world are seeing Americans finally rise up in mass protest and they are showing solidarity.
Our demoinstrations will serve to educate those who work behind the walls of corporate America. Our demonstrations will also serve to bring to light the police brutality that is enveloping our movement. Rest not my friends for this is a long and hard battle that will determine on which side the soul of our very country will wake up on. It is time to unite and take back our country and fight for Democracy against the 1% and their brutal dogs(N.Y.P.D)
Stay tuned for information on the next rally. Please frequent the friendly O.W.S videos on YouTube and help us red-flag videos showcased below. Such videos should never be tolerated!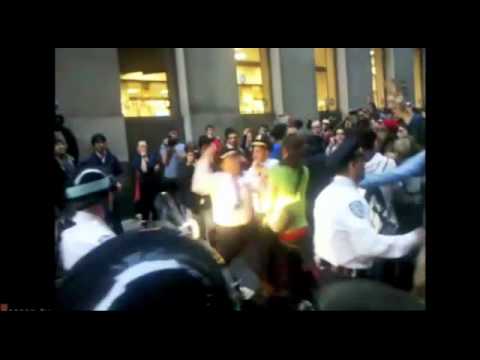 THANK YOU FOR ALL YOUR SUPPORT!
MOD NOTE: There are already 2 other threads on this topic, closing this one, continue your conversation on this thread or the other one

http://brooklynian.com/forum/brooklyn-and-beyond/protesters-are-wall-street-capitalism-quakes-in-fear?