Ever wondered how beer is made? Want to make your own beer? Well then come brew a beer with BrewHeister!
We'll have some snacks and a few home brews on hand to enjoy while you learn the ins and outs of craft beer and actually brew one of your own... Then pickup a few bottles of your beer 2 weeks from your brew date.
Oct 26th - Pumpkin Bumpkin
Nov 16th - Winter Ale
Dec 7th - Imperial Porter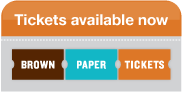 About BrewHeister:
It took a hop across the pond to get Sam Burlingame to drink a beer, but after surviving a night train through Poland and downing a dark German wheat beer in Dresden, his appreciation for the frothy fermentation began to blossom. Six years later, he forged into home brewing, and now it's a full fledged passion. BrewHeister is the realization of a dream to brew fantastically fresh full flavored ales and to share those beers along with the knowledge and joy of home brewing with the burgeoning craft beer community. Now entering it's 4th year, with a plethora of recipes and a number of events and workshops under it's belt, BrewHeister is looking to leap into lagers while continuing to expand it's reach, capacity, and brewing horizon. Hope to heist a pint with you soon...
Brew On!
Sam